Our Pro Shop carries an extensive line of racquets, strings, racquet accessories, and shoes!
Racquets
At the Pro Shop we carry most current models in tennis racquets from Wilson, Head, Babolat, and Prince, as well as Head racquetball and Pickleball racquets.
Feel free to demo them out before you buy for a nominal rental fee! Racquets may also be rented out on a weekly basis.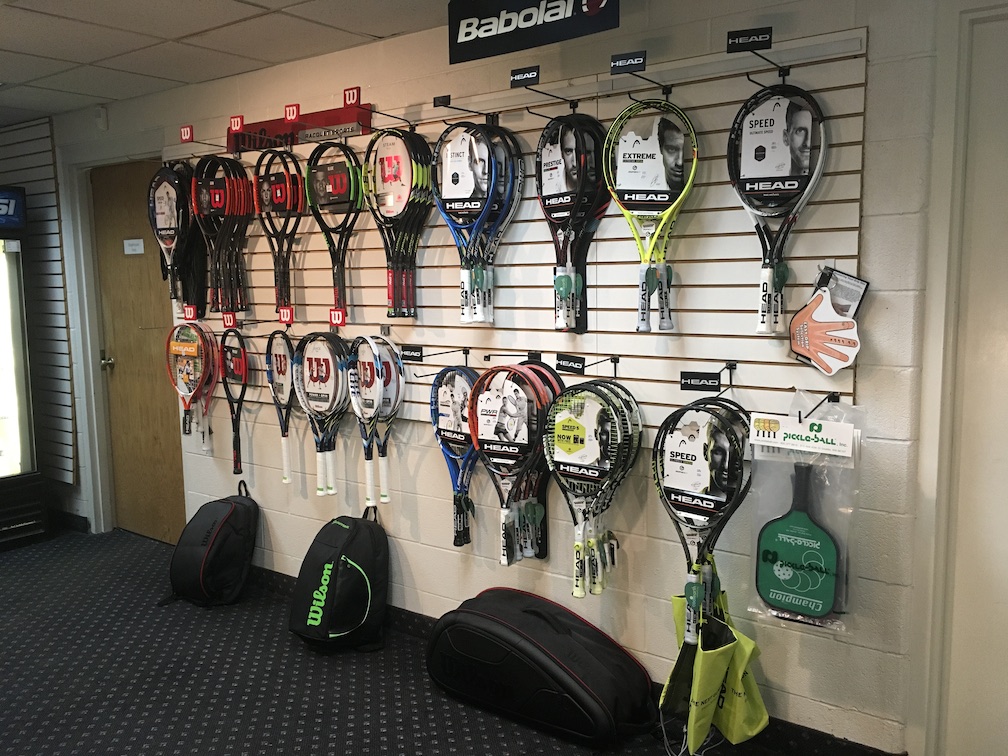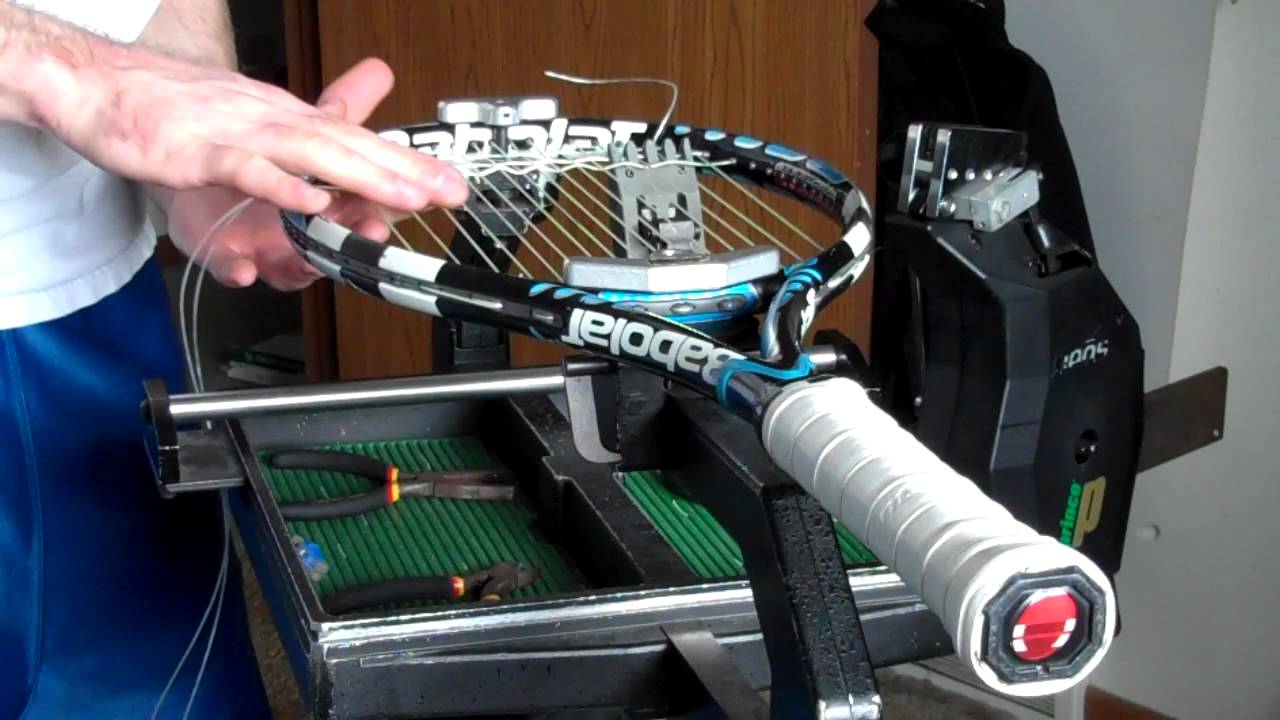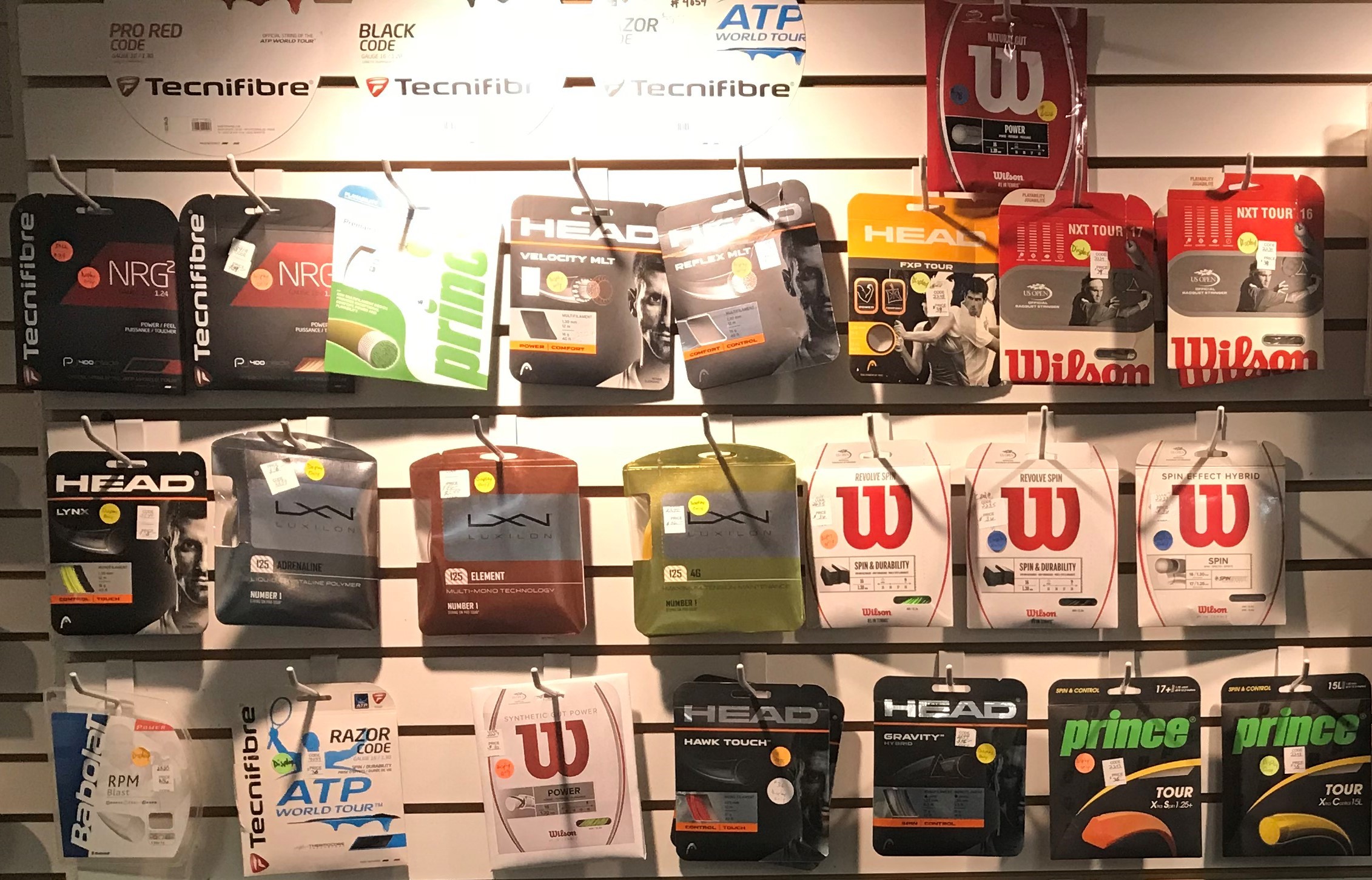 Racquet Stringing
Tennis and Racquetball Stringing

The tennis shop carries a large assortment of string from the following lines:
• Babalot
• Wilson
• Head
• Prince
• Technifibre
The shop also does extensive hybrid stringing to customize for every player's preference. The tennis shop has 24 hour turn around stringing service for a small, additional fee. Custom stenciling is also available along with re-gripping. You may also bring in your own string and we will string your racquet for a labor-only fee.
Racquet Sport Accessories
Our Pro Shop also offers a variety of racquet sport accessories including balls, bags, sweat bands, grips, over grips, rosin, gloves and more!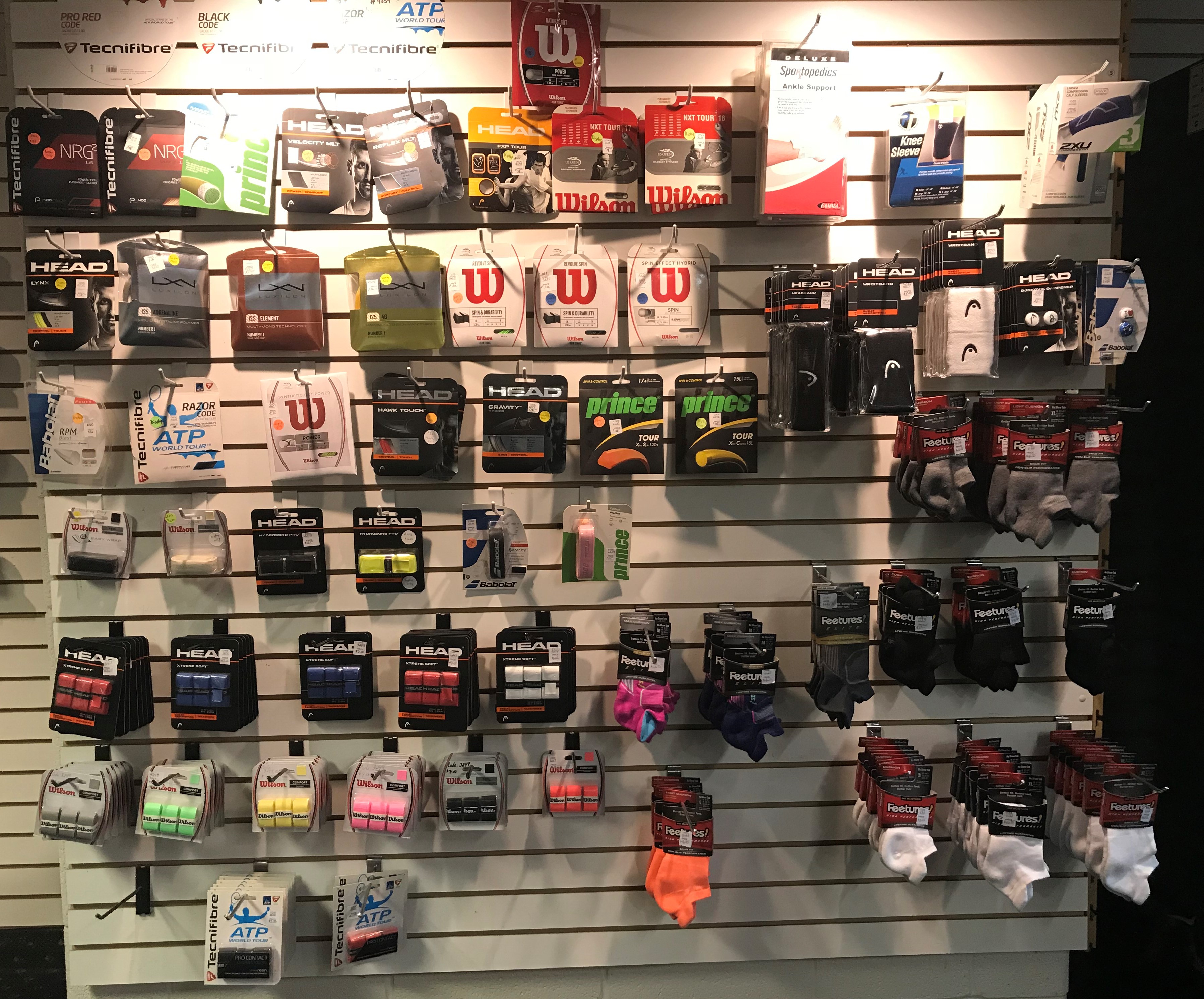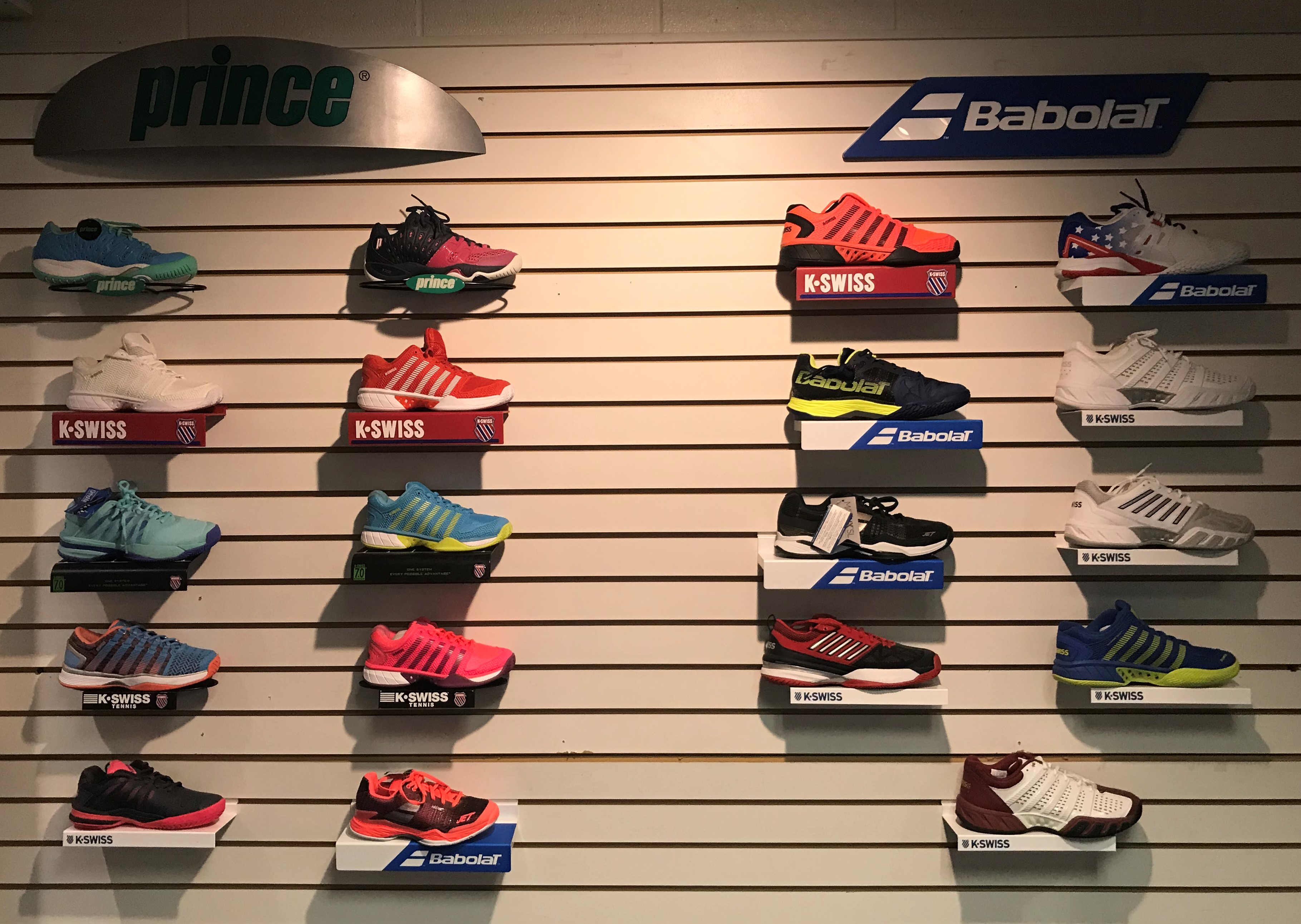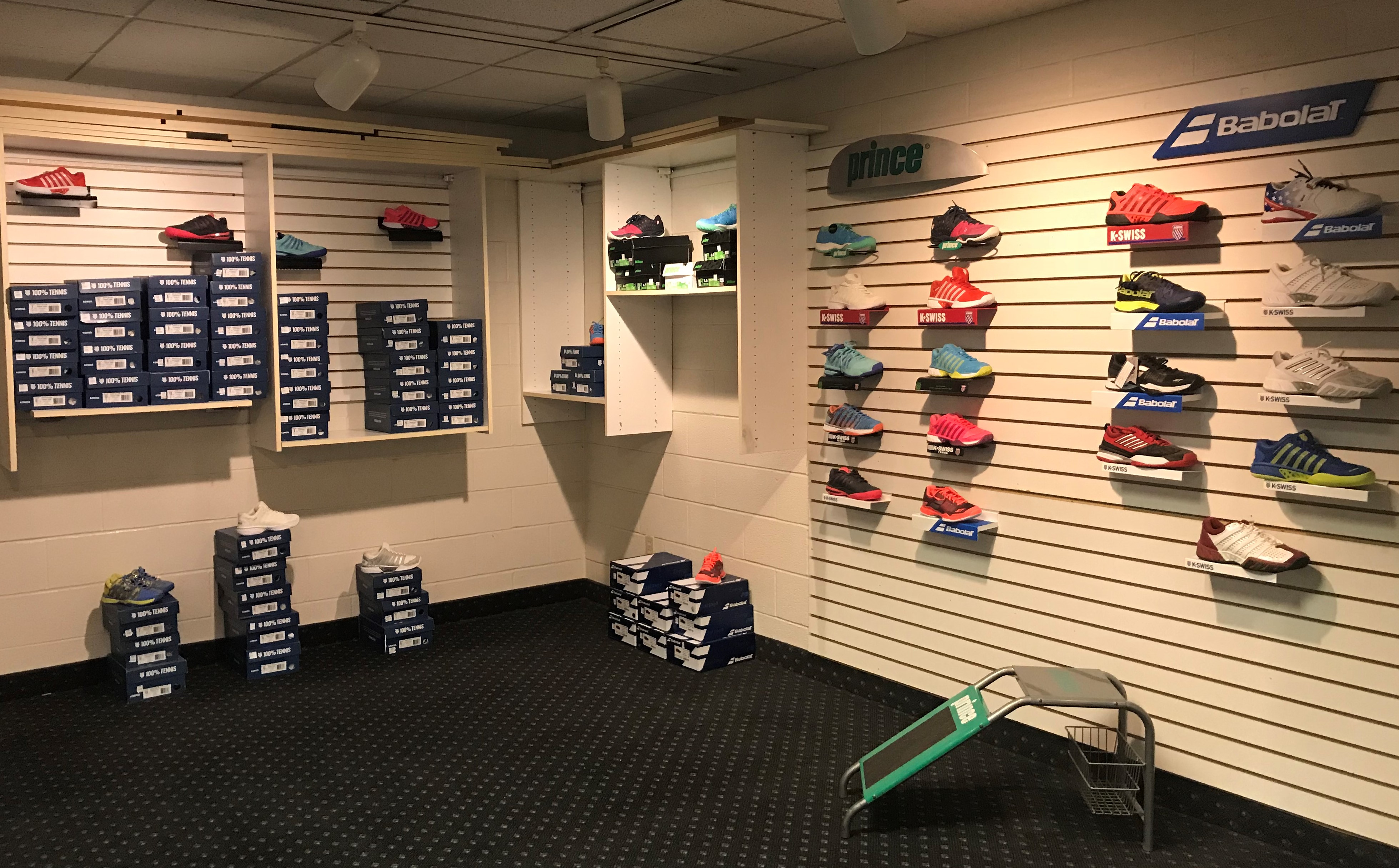 Shoes
Our Pro Shop also carries a wide selection of high-performance shoes from Prince, Babolat, and K-Swiss!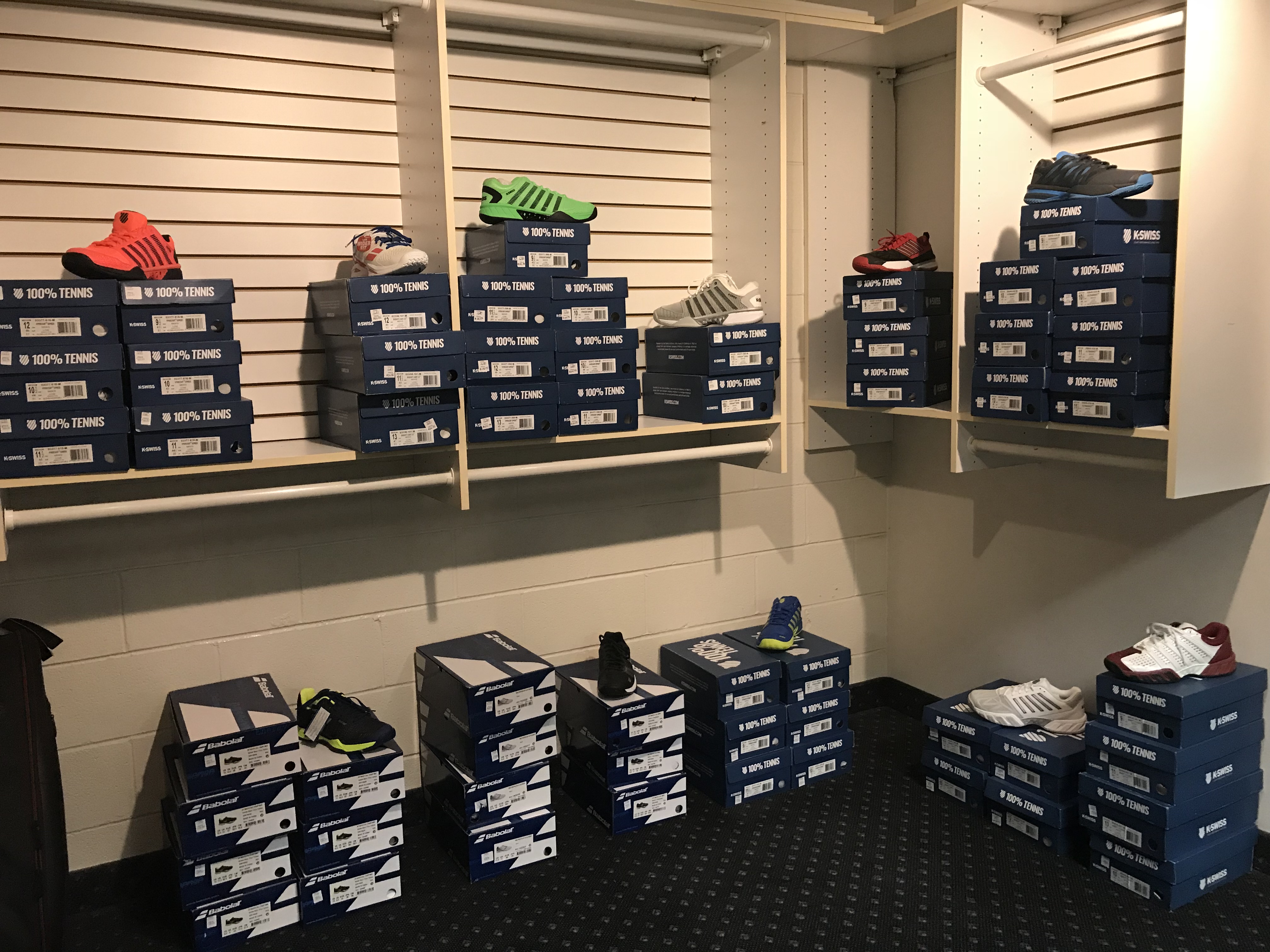 Western Reserve Racquet & Fitness
330.653.3103