Located on the second floor, our brand-new Restoration Center brings state-of-the-art physical rehabilitation resources to club members
Featured amenities include...
INFRARED SAUNA
For superior detoxification. Helps with pain relief, stimulates the immune system, improves circulation, benefits the skin, and reduces stress. Sauna takes approximately 15 minutes to heat up.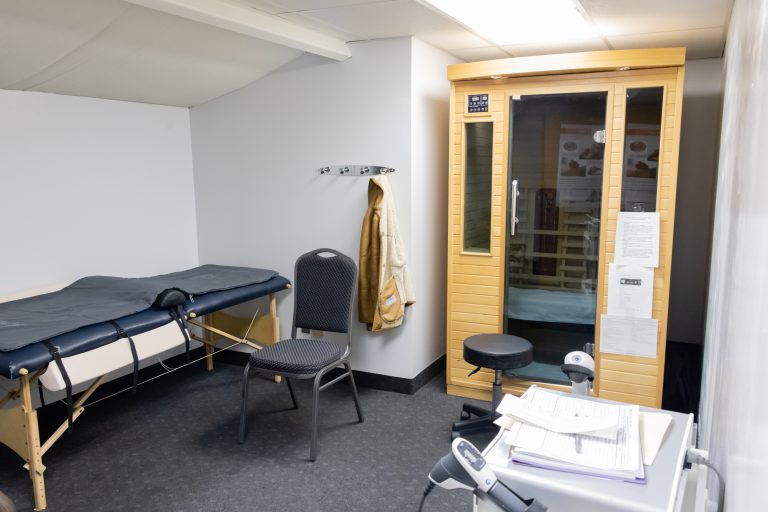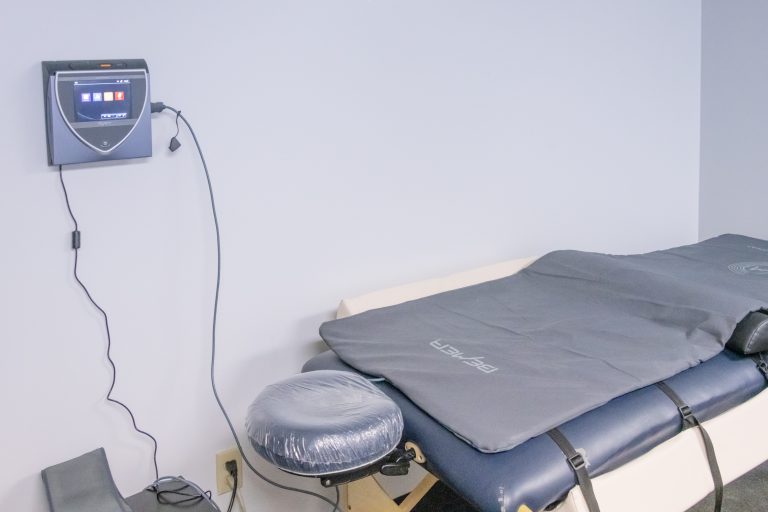 BEMER ELECTROMAGNETIC THERAPY
A revolutionary approach to pain relief, used notably by Dr. Oz and NASA, the BEMER (Bio-electromagnetic energy regulation) is the #1 electromagnetic therapy device in the world! By lying on the BEMER pad, circulation of blood vessels improves, allowing the body's natural reparation processes to work more efficiently. Benefits of this FDA approved technology include improved blood flow, endurance, waste disposal ability; enhanced nutrient and oxygen supply, sleep quality; stress reduction; and improvement of cardiac and aerobic function. BEMER therapy is helpful in treating the following conditions as part of an integrative healthy solution: arthritis, diabetes, fibromyalgia, osteoporosis, chronic fatigue, depression, sleep disorders, migraines, and varicose veins.
2 BEMER treatments can be done within a span of 20 minutes (e.g., body and knee).
PANASONIC MASSAGE CHAIR
Offers pre-set massage functions that include: Shiatsu, Swedish, Deep and Stretch; manual options for shoulders, neck, middle and lower back, full back; and air massage for legs and arms.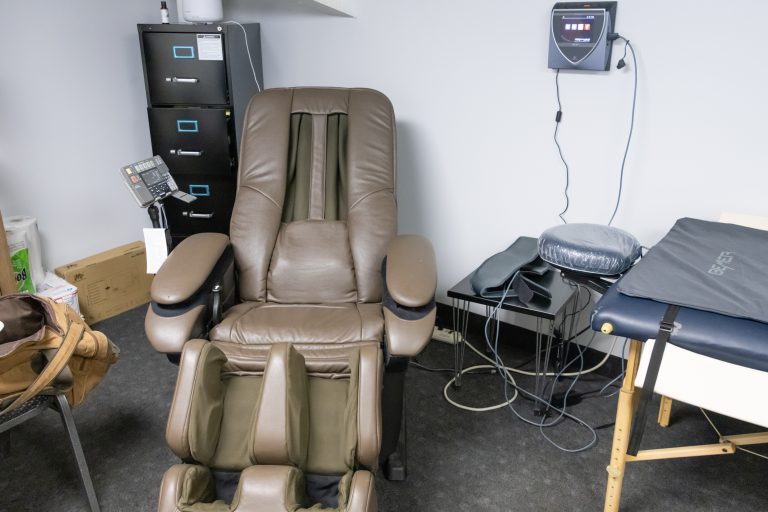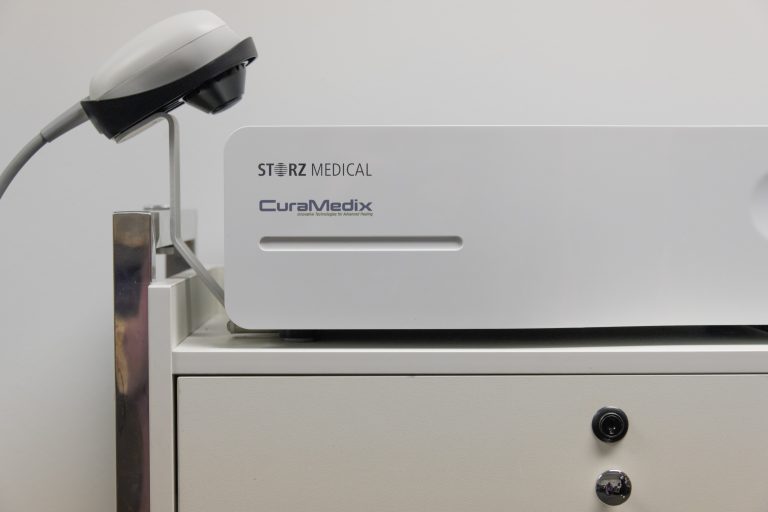 SHOCKWAVE THERAPY
To break up scar tissue and treat tendinitis, achilles tendinitis, tennis elbow, and plantar fasciitis. This practice is currently used by numerous sports teams, including the Cleveland Cavaliers.
Payment options that work within your budget
MONTHLY MEMBERSHIP   |  $70 / month
This will give you unlimited access to our Restoration Center (excluding shockwave therapy). You may reserve the room for a maximum of 1 hour / day. This will be a trial membership lasting for 3 mos., beginning in February. A limited number of memberships will be available.
Session-based booking is also available
Infrared sauna, BEMER, and massage chair are available; shockwave therapy not included

30-MINUTE SESSION  |  $30
60-MINUTE SESSION  |  $50
Massage chair modes are for 15 - 20 minutes
BEMER is an 8-minute program
Recommended sauna use is 20 - 30 minutes
Individual-use Reservations
To book time in our Restoration Center, sign up using the reservation sheet on the door.
*If it is your first time, you must complete a brief orientation before using the equipment. Contact Matt or Dr. Miller at least 3 days prior to your registration to schedule your orientation
*A waiver must also be signed before using the BEMER, as there are a few contraindications. 
Western Reserve Racquet & Fitness Club
330.653.3103