Tennis Courts
We are one of Northeast Ohio's premier indoor and outdoor tennis clubs. Our tennis programs extend from beginner kids tennis classes to advanced adult tennis lessons. Our indoor tennis facility has 10 indoor tennis courts with indirect lighting, and 5 outdoor Har-Tru green clay courts. Our outdoor tennis area has a beautiful deck area. The courts are enclosed within the picturesque Tinkers Creek State Nature Preserve.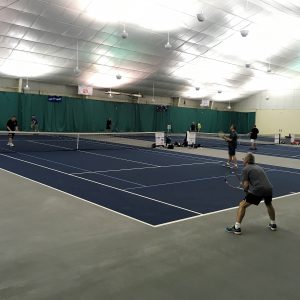 Adult Tennis
We offer a variety of adult social and competitive tennis programs. Placed in groups by skill level, players can focus on improving their game in lessons or on teams with players of similar ability. Whether you are starting from scratch or looking to enhance your play, there is a tennis program for you.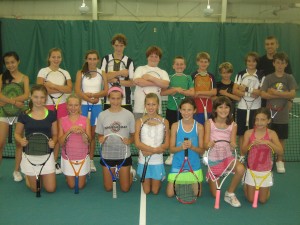 Youth Tennis
We have an amazing youth tennis program. From beginners to highly recruited high school players, we have great tennis opportunities for your child! Our enthusiastic and high energy staff focuses on teaching proper fundamentals of the game in a fun-filled and enjoyable environment.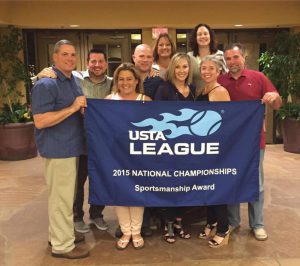 USTA Tennis Leagues
We have more than 75 teams that compete in USTA Leagues, where tennis players compete against other recreational tennis clubs in match play throughout Northeast Ohio. Play is based on the National Tennis Rating Program to ensure you will play against similar ability players – from beginner to more advanced players.
Teams have an opportunity to advance from local play to USTA League National Championship events. Initially, a player without a rating can rate themselves at levels beginning at 2.5 to 5.0. 
Events and Tournaments
We offer a large array of:
Ladies Round Robins
Men's Tournaments
Tennis & Pickleball Friday Night Socials
Junior Team Tennis
Junior Match Play Shootouts
Midwest and National Youth Tournaments
We also host five Midwest multi-level ranking tournaments.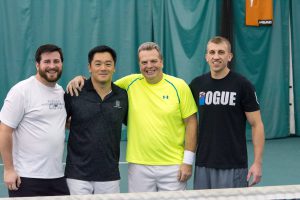 Dick Schultz Memorial Championship
Western Reserve Racquet and Fitness Club and the WRRFC Charitable Foundation proudly present The Dick Schultz Memorial $10,000 Tennis Championships.  Check tennislink.usta.com for tournament dates.
4 Men's divisions
4 Mixed Doubles divisions
$10,000 in prize money
$128 per team entry fee (includes a player gift bag)
Portion of the proceeds to benefit various local and national charities
Tennis Staff
Our world class tennis staff is here to service all your tennis lesson needs. All tennis staff members carry the internationally recognized USPTA and/or PTR certification. Our tennis staff offers high quality tennis lessons, seven days a week. We specialize in all levels of tennis, from beginner to advanced. Our lessons are given to both members and non-members of WRRFC.
Our tennis professionals serve our members' instructional needs through a complete and progressive program for adult and youth players.  We strive to provide a wide array of leagues, lessons and tournaments.
Tennis lesson rates vary based on the tennis professional's tenure and the type of lesson. We offer private lessons, semi-private lessons, group lessons, team drills, and clinics.
Co-Director of Tennis
Matt Treblas, USPTA
USPTA Professional
NSCA Certified personal trainer
TRX certified instructor
#1 singles and doubles player at Wittenberg University
USTA 5.0 NTRP rated player
Serves on Head advisory staff
Boys and girls tennis coach at Aurora High School
Co-Director of Tennis
Brian Shoman, USPTA
USPTA Elite Professional
USRSA Master Racquet Technician
USPTA Ohio Pro of the Year 2010 and 2016
Herb Nold volunteer of the year recipient
Bachelor's Degree in Sports Management at Bowling Green State University
Local league coordinator for Junior Team Tennis
NEOTA board member
Director of High Performance Tennis
Nolan Marks, USPTA
USPTA Professional
Graduated from Cleveland State University with a Bachelor's Degree in Sociology
Played Division 1 Men's Tennis at CSU
#1 doubles and #3 singles at CSU
Four trips to states in high school
Contact Nolan at nmarks@wrrfc.com
Tennis Instructor
Dave Howell, USPTA
USPTA certified professional
Tennis professional at WRRFC since 2003
Bachelor's of Arts from Allegheny College and Masters of Education from St. Lawrence University
Played #1 singles and doubles at Allegheny College
Coached college tennis for 7 years 
Strings and repairs tennis and racquetball racquets
Coaches all levels and ages of players
Serves on Head Advisory staff
Contact Dave at dhowell@wrrfc.com. 
Tennis Instructor
Dania Banc, USPTA
USPTA Certified Professional
Played college tennis at Bowling Green State University
Head Varsity Coach for boys and girls at Aurora High School
6 time boys league champions
7 times girls league champions 
4.5 National Qualifier
15+ years of teaching experience
Tennis Instructor
Doug Wenger, USPTA
Certified USPTA Professional for 15+ years
Coach of national runner-up 18-under Junior Team Tennis team
Coached collegiate and NCAA qualifiers
 5-Time Midwest Section singles champion
 Nationally ranked in top-50 in the USTA Adult Rankings
Member of USTA/Midwest Donoff Cup Team - National Adult Team Competition
 Loves to work with players of all ages and levels
 #1 singles and doubles, captain and MVP at Ferris State University
Contact Doug at dwenger@wrrfc.com.
Western Reserve Racquet & Fitness Club
330.653.3103