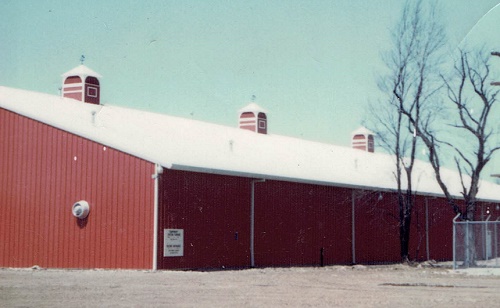 Our Club Circa 1970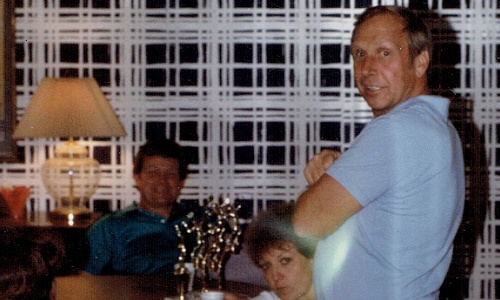 Founder Dick Schultz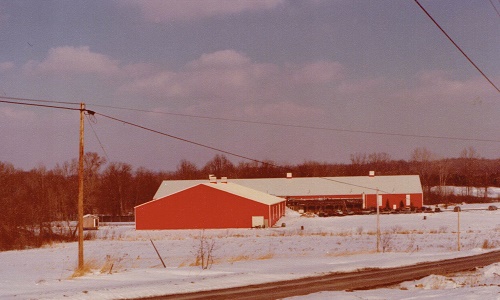 Our Club After 1980 Addition
The Western Reserve Racquet & Fitness Club story begins in 1970, when four enterprising men wishing to bring year-round tennis to Aurora founded the Western Reserve Racquet Club. With four indoor tennis courts, the facility appealed to beginning players and practiced athletes alike in the greater northeast Ohio region.
During its first decade, the club changed tremendously. Two of the original partners left, while the remaining two began expanding the club to meet popular demand. Four indoor tennis courts soon grew to six, then 10. Over the next several years, a fitness facility, group fitness room, child care room, and tennis shop were added.
By the 1980's, the Western Reserve Racquet Club (which wouldn't be known as the Western Reserve Racquet & Fitness Club until 1998) had come under the sole management and ownership of Dick Schultz, a man who strongly believed in fitness, family, and community.
In 1992, the facility experienced a devastating fire, forcing the club to close for a year. We recently discovered the typed original letter that Dick mailed to the membership after the tragedy, titled "Ashes To Inspiration."
In his letter, Dick discussed the importance of rebuilding in order to serve the tennis and fitness needs of the community, his feelings that WRRFC was not just a business but rather a collective family, and his hope that the club would recover and continue to grow in the years to come.
With perseverance and the trust and support of our club members, WRRFC reopened in the fall of 1993 and has been evolving ever since.
Dick Schultz lived up to his promise and his family continues to live by those same principles to this day.
Today, the club is owned and operated by Dick's daughter Terri Treblas and grandson Matt Treblas, as well as Matt's wife and third generation family members:
Jessica Treblas, Registration Coordinator
Katie Treblas, Membership and Front Desk Director
Our homegrown business takes great pride in its commitment to maintaining WRRFC as one of the premier tennis, racquet, sport, and fitness clubs in northeast Ohio.
In addition to 10 indoor tennis courts, our club features five outdoor courts, eight pickleball courts, three racquetball courts, facilities for both small and large group fitness, an indoor track, a child care room, massage therapy, and a fully functional bar.
"It is a process of staying current on tennis, fitness, health and well being trends that are going on around the nation and the globe, along with really caring about your customers, greeting them with a smile and a live voice on the telephone, that differentiates us from the here today gone tomorrow clubs. We have a team of professionals who really care about our club and its members. I feel very fortunate to be a part of this team and this great club." - Robin Palumbo.
If he were with us today, Dick would be so proud of the success of the club! If you are not yet a member, we invite you to stop in and take a tour!
Western Reserve Racquet & Fitness Club
330.653.3103