Tennis Courts & Amenities
We are proud to be one of Northeast Ohio's premier indoor and outdoor tennis clubs. Our tennis programs extend from beginner kids tennis classes to advanced adult tennis lessons. Our indoor tennis facility has 10 indoor tennis courts with indirect lighting, and 5 outdoor Har-Tru green clay courts. Our outdoor tennis area has a beautiful deck space, and the courts are enclosed within the picturesque Tinkers Creek State Nature Preserve.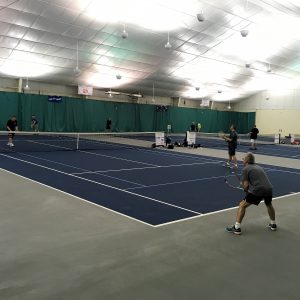 Adult Tennis
We offer a variety of social and competitive adult tennis programs. Placed in groups by skill level, players can focus on improving their game in lessons or on teams alongside players of similar ability. Whether you are starting from scratch or looking to enhance your play, we have a tennis program for you!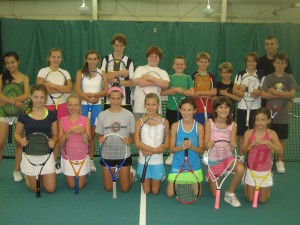 Youth Tennis
We have an outstanding youth tennis program. From beginners to highly recruited high school players, the tennis opportunities we provide for your child are unmatched. Our enthusiastic and high energy staff focuses on teaching proper fundamentals of the game in a fun-filled and enjoyable environment!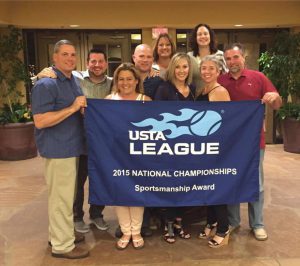 USTA Tennis Leagues
We have more than 75 teams that participate in USTA Leagues, where tennis players compete against other recreational tennis clubs in match play throughout Northeast Ohio. Play is based on the National Tennis Rating Program to ensure you compete against players with similar ability – from beginners to more advanced players.
Teams have an opportunity to advance from local play to USTA League National Championship events. Initially, a player without a rating can rate themselves at levels beginning at 2.5 to 5.0.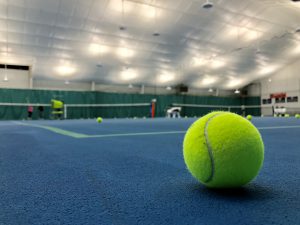 We offer a wide array of:
Ladies Round Robins
Men's Tournaments
Tennis & Pickleball Friday Night Socials
Junior Team Tennis
Junior Match Play Shootouts
Midwest and National Youth Tournaments
We also host five Midwest multi-level ranking tournaments.
For all questions regarding tournament & event registration, contact Matt Treblas
Western Reserve Racquet & Fitness Club
330.653.3103