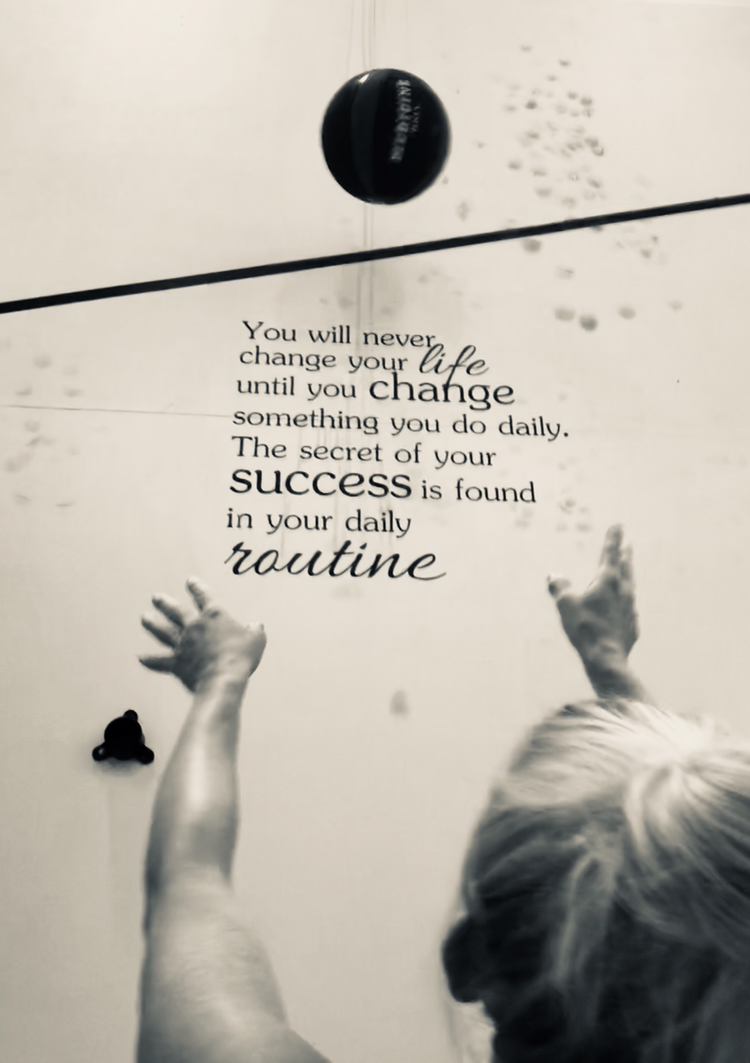 What does Fit360 Offer Me?
FIT360 IS A FULL BODY, HEALTH AND WELLNESS PROGRAM...
designed to offer our members personal training in a group setting!
Personal Attention (Class sizes range from 4-8)
All classes taught by certified personal trainers (not "fitness coaches" like other big box gyms)
All fitness levels welcomed...Beginner to Advanced. All trainers have the ability to modify if necessary.
Classes are geared toward cardiovascular, strength/muscle building, endurance, agility, and balance.
Fit360 program also works small muscle groups geared toward athletes, such as tennis players, to help maintain healthy joints neck, rotator cuff, hip lower back, knees, and lower legs, etc.
New equipment incorporated in each workout such as Versa climber and rowing machine.
FIT 360 is equipped with recovery equipment such as foam rollers, hand rollers and neck massagers.
Nutritional Guidance provided
Private Room
Equipment is sanitized after every class.
New Classes effective November 1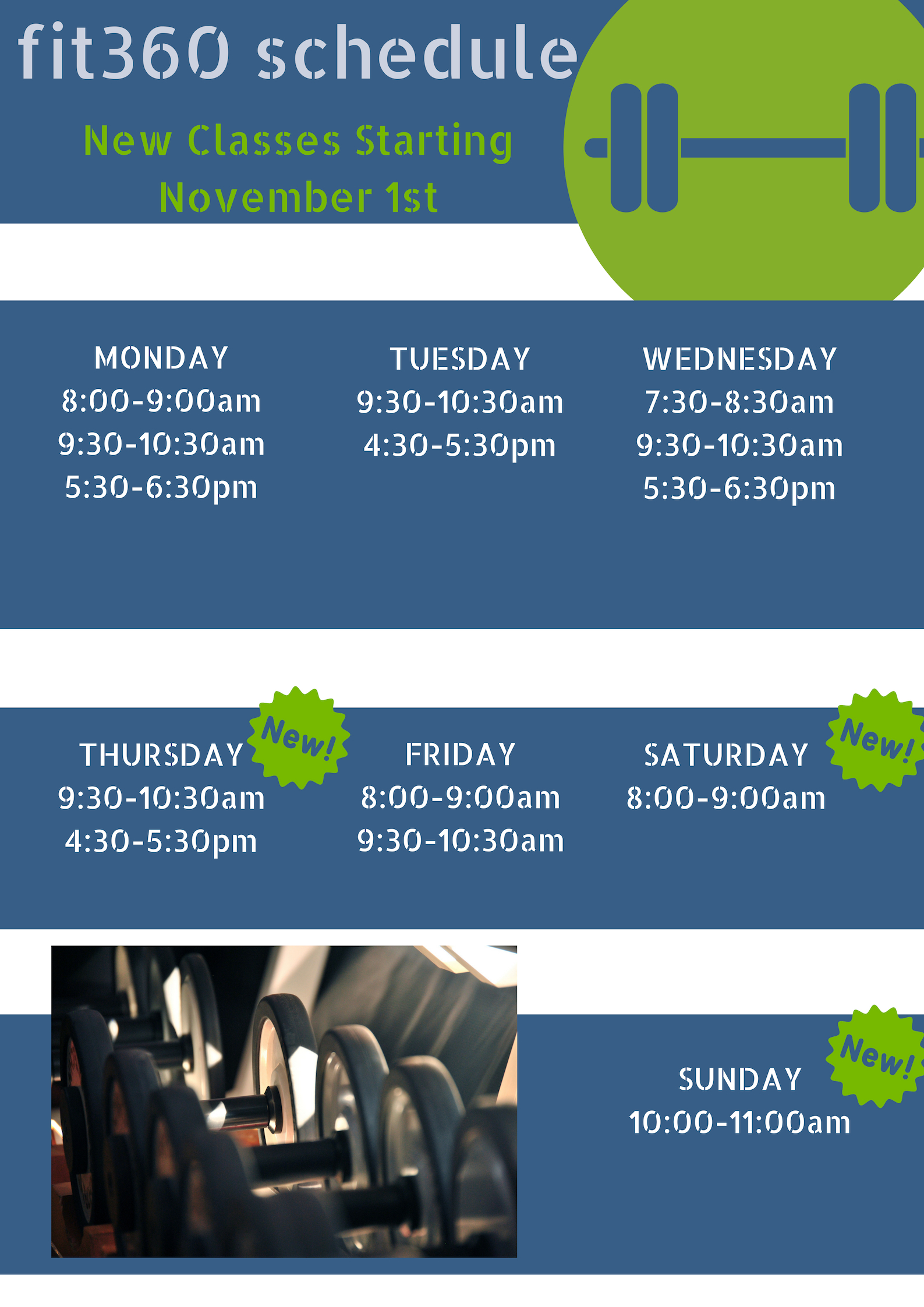 Live a life of health & wellness

Be more productive & energetic

Reduce stress & health risks

Workouts for every level

Personal Training designed to fit any budget
Class Prices/Packages
$22/class or $180/pack of 10* (members)
$30/class or $240/pack of 10* (non-members)
Classes subject to change
Classes require a minimum of 3 participants to run
*Packages expire 6 months after purchase date
For more information or questions regarding fit360 contact Nikki Austin at:
fit360@wrrfc.com or call 330.553.9222

Western Reserve Racquet & Fitness
330.653.3103