From a lively well supervised kids room to a quiet and serene massage therapy room, we provide a high level of personal service from well-trained professionals.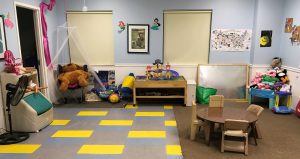 Child's Playroom
Our Child's Playroom provides devoted caregivers to watch over and care for children while you workout or play tennis. This service is provided complimentary to club members and available to guests for an additional fee.  
Children enjoy playing games, making crafts or watching children's movies, all under the close supervision of trusted caregivers. By using the Child's Playroom, parents no longer have to worry about a babysitter canceling or paying someone to watch their children. 
Playroom staff does accommodate for PCT players.
Mon 8 am-1 pm/4:45-8 pm
Tues 8 am-1 pm/5-8 pm
Wed 8 am-1 pm/4:45-8 pm
Thur 8 am-1 pm/5-8 pm
Fri 8 am-1 pm
Sat 8:45 am-1 pm
Closed Sundays and Holidays
Summer Hours
Mon 8 am-1 pm/4:45-7 pm
Tues 8 am-1 pm/5-7 pm
Wed 8 am-1 pm/4:45-7 pm
Thur 8 am-1 pm/5-7 pm
Fri 8 am-1 pm
Sat 8:45 am-12 pm
Closed Sundays and Holidays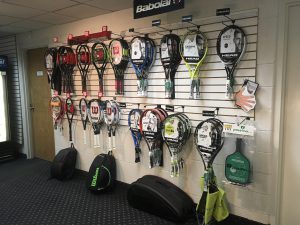 Racquet Accessories
We carry an extensive line of racquets, string and accessories. 
Tennis Equipment
At the tennis shop we carry the most current models in tennis racquets from Wilson, Head, Babalot and Prince. We also carry a vast array of demo racquets for a nominal rental fee. Racquets may also be rented out on a weekly basis.
Tennis Stringing

The tennis shop carries a large assortment of string from the following lines:
• Babalot
• Wilson
• Head
• Prince
• Technifibre
The shop also does extensive hybrid stringing to customize for every player's preference. The tennis shop has 24 hour turn around stringing service for a small, additional fee. Custom stenciling is also available along with re-gripping.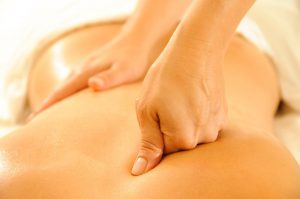 Massage Therapy
We offer to members and non-members massage services by the hour with a licensed massage therapist. There are many benefits associated with massage and many people include massage in their weekly fitness and health practices.
Generally, massage is known to affect the circulation of blood and the flow of blood and lymph, reduce muscular tension or flaccidity, affect the nervous system through stimulation and enhance tissue healing.
Massage Therapy is done in a quiet, private room on the second floor.
Contact our Licensed Massage Therapist, Jenni Harris 440-429-2547, to schedule your appointment!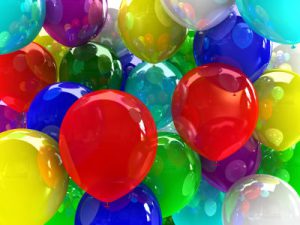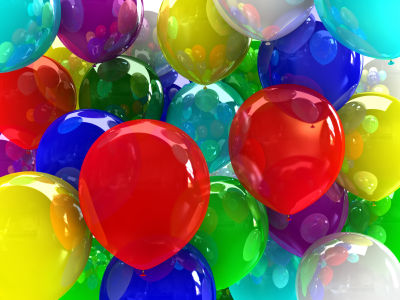 Club Rental
Our beautiful 97,000 square foot facility is available to rent. 
Whether it's a party for 20 or a gathering of over 100 people, we offer a convenient and affordable location to hold any type of event. From a children's birthday party to a neighborhood wine tasting, we'll work with you to make sure your event is a success.
Schultzie's Lounge is often the hub of parties at the club. Beer, wine, smoothies and other beverages are available. 
Children and Teen Parties
We host exciting and well-supervised birthday celebrations for children. Your child will love a party with a tennis or fitness theme.  Choose from games and instruction from one of our tennis professionals or invite everyone to a group fitness class like Yoga or Zumba.  Kids of all ages enjoy wallyball -  volleyball played on a racquetball court. Children's parties include pint-sized smoothies and bottled water for every guest.   You may bring in your own decorations and food.
Party ideas include:
Birthday
End-of-season sports team party
Bat and Bar Mitzvah
Girl Scout or Boy Scout fitness badge
Adult Events
The entire club—or parts of it—may be rented for your special event.  In warm weather, parties by the Har-Tru courts include gas grills. 
Party ideas include:
Surprise birthday parties
Super Bowl gatherings
Tennis socials 
Corporate fitness retreats
Bachelor or bachelorette parties
Wedding or baby showers
Weddings 
Retirement parties
Rental Policy
Contact the club to discuss the type of event you'd like to hold and to confirm that  your preferred date is available.  To reserve your date, we request a deposit of 50% down by cash, check or credit card. 
Should you need to cancel your event, we require a minimum of five business days notice of cancellation or the deposit is forfeited.
You may bring your own food to the event, however, all beverages, including alcohol, must be purchased through Schultzie's refreshment center.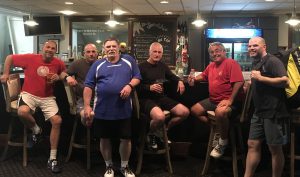 Schultzie's Lounge
After working out or playing tennis, Schultzie's Lounge is an excellent place to kick back and relax over a smoothie, sports drink, glass of wine or cold beer.
Surrounded by big screen televisions and comfortable, overstuffed leather couches, Schultzie's offers seating at the granite bar and glass high top tables.
Before or after a workout, members enjoy grabbing a cup of complimentary regular or decaf coffee and catching up with old friends. 
We have a wide selection of beers on tap, including Great Lakes Brewery Co. seasonal favorites. Many wine varietals in a range of prices to suit your taste and budget are also available. A selection of snack items, along with water, soda, and sports drinks are also available for purchase at the front desk.
Western Reserve Racquet & Fitness Club
330.653.3103