MYZONE FITNESS TECHNOLOGY AT WRRFC
Experience the revolutionary device that's shaking up the fitness industry.
WRRFC is excited to announce the integration of MyZone technology to our club. This wireless system personalizes your workouts by tracking the effort you put into your exercise and providing you with feedback in real-time, as you workout.
This data is presented via MyZone Effort Points or MEPs, which are color-coordinated and organized in a way that is easy for users to understand during or after their workout. You can track your active and resting heart rate, and share your results with your network of friends.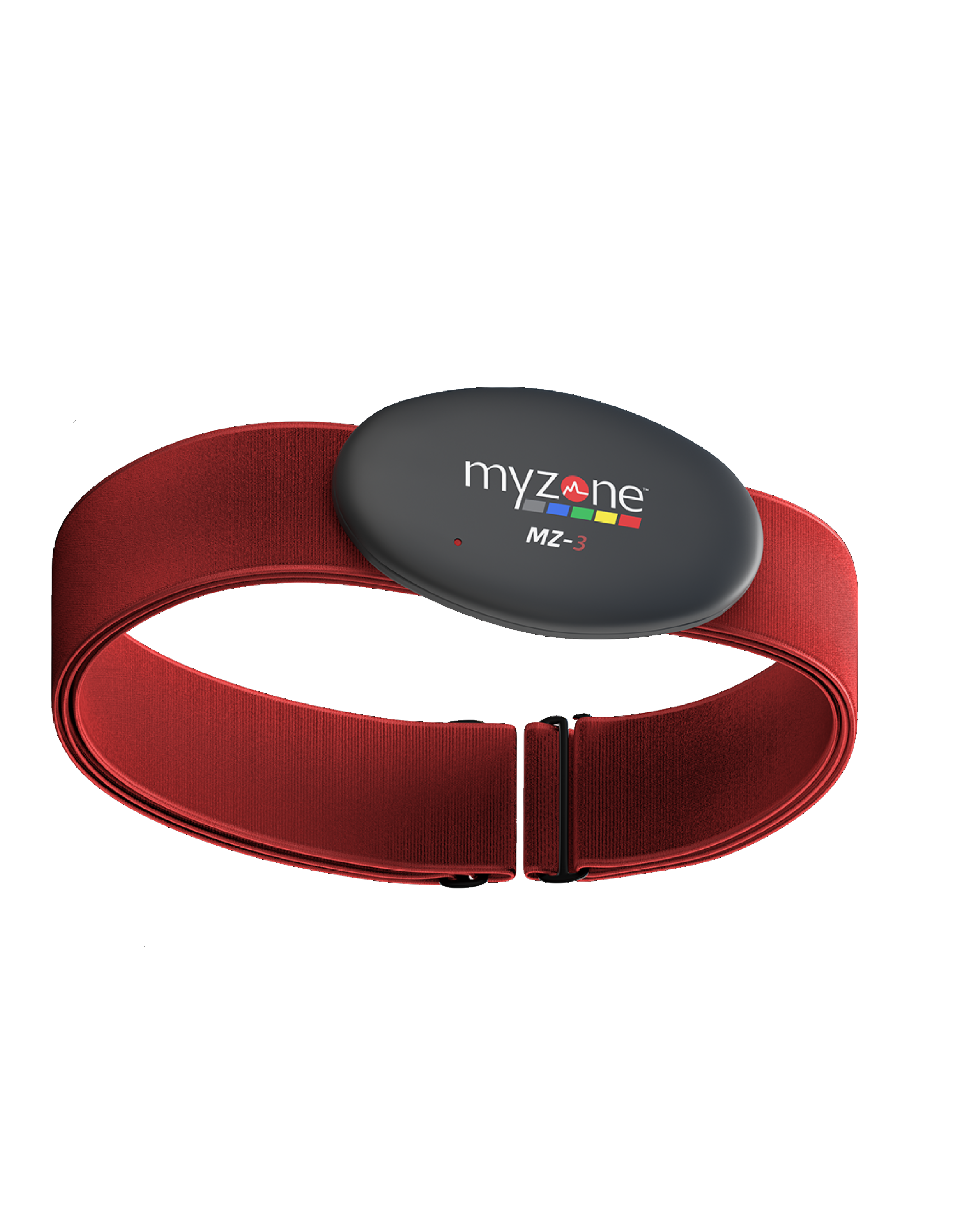 MyZone reports with 99.4% accuracy – the best in the industry!
Clinically tested to be as accurate as an EKG machine (99.4%), the zones of intensity automatically calibrate to the users unique maximized heart rate. With the MyZone monitor comfortably secured around your chest rather than your wrist, the device's accuracy is remarkably higher. This is due to a decrease in the variables on the chest strap monitor; wristband devices commonly report skewed data due to swinging arms or wrists while working out. In fact, activities such as driving on bumpy roads or pushing a stroller can even compromise the accuracy of wristband devices.
As such, the accuracy of wristband devices is reported anywhere between 60% and 92%, while MyZone devices boasts an average 99.4%.
Create group challenges and workouts
You can create customized challenges through your MyZone device--a great tool for group motivation and engagement. For example, the MyZone app allows you to form groups with your selective network of friends to help push you toward group success while realizing your own individual goals. Staying connected with other users allows you to exchange ideas and/or personally challenge each other. There is also an optional chat forum, which only members of your group can see.
Individually, you can create Zone Journeys to help motivate yourself to achieve set zones within your workout. Simply set a desired workout time and then choose your cardio experience. All the work is done for you--well, almost… you still have to get on the machine!
MyZone app connects to the club's new display monitors
The user-friendly MyZone, in conjunction with the integrated MyZone app, has many different functions geared toward optimizing your results. 'MyZone Workout' allows you to view your real-time effort on your phone as well as on television display monitors installed throughout the club as you work out! You can view heart rate data, calories burned, and the intensity of your workout (using five color-coded personalized zones).  Monitors are found in the Group Fitness Room, the Free Weight Room upstairs, and in the Fit360 Room!
View your personal workout history on your phone and visibly see which workouts earned you more MEPs (Myzone Effort Points). Tweak your workouts for optimal MEPs and watch your results elevate!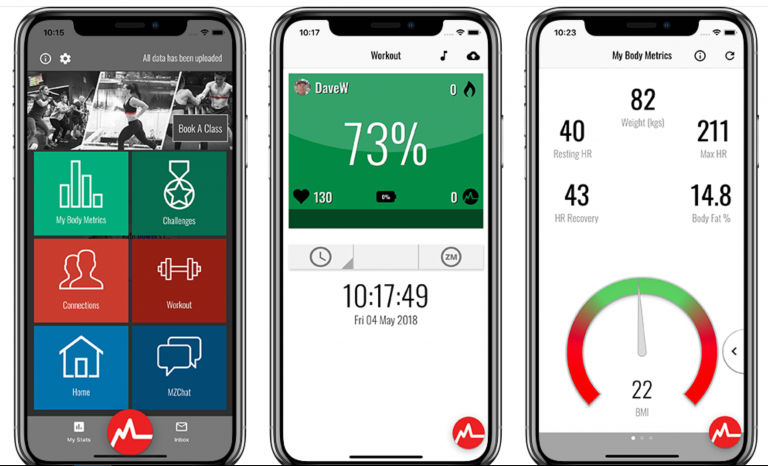 PICK UP YOUR MYZONE MZ-3 DEVICE AT OUR FRONT DESK FOR JUST $95.00
If you're not completely satisfied, we're offering a 30-day money back guarantee.
The MZ-3 will allow you to stream and upload to the new MyZone app as well as at your health club.
The device is rechargeable. It is recommended that the charging cable is connected to a low power charging source such as a computer. When the light on the MZ-3 turns green your belt is fully charged. No data is transmitted via the charging cable. As with previous belt versions, data upload is completely hands-free. You can expect up to 7 months of battery life from one charge.
You can now view your heart rate on many popular fitness apps that accept a Bluetooth signal such as MapMYFitness, Run Keeper and Strava. Your data will be stored until you sync your belt with the MyZone app.
The MZ-3 and MyZone App is compatible with iPhones 5 or higher running iOS 9.1 or higher, and Android smartphones running Android 5.0 or higher with Bluetooth 4.0 LE radio.
The MyZone chest band is completely hand-washable!
For more information on the MyZone fitness monitors, visit MyZone's website.