What does Stretch 360 offer?
A dynamic stretching class led by WRRFC's Allison Taylor, Stretch 360 is designed to:
strengthen joints
increase stamina
improve range of motion
prevent injury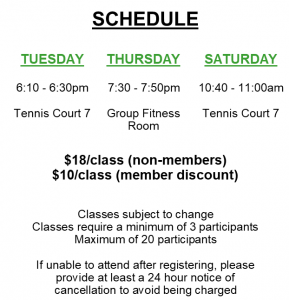 Stretching before physical activity is widely over-looked, which often leads to injury over time.
Stretch 360 is intended for Tennis & Fitness members who aim to get the most out of their workout.